Virtual Reality provides players with an unparalleled gaming experience. Not only are you watching TV while your character slays hordes of monsters or exploring cool locations, you do these things yourself.
Star Wars Pinball VR now shows that virtual reality can also breathe new life into classic experiences. Star Wars Pinball VR is not only the best entry in the series, it is indeed one of my favorite VR games. Star Wars Pinball VR proves that you don't always have to fight a Darth Vader or control your X-wing to have fun.
The way Zen Studios uses virtual reality to add a little sheen gives me hope that other developers may start doing the same. Hopefully, other VR projects will find more ways to add excitement to gamers' existing gaming experiences. Here's why I want to see this.
In a galaxy not far away
What makes Star Wars Pinball VR so great is that it does exactly what it intends to do: make a great Star Wars Pinball VR game. Pinball tables look a lot more vibrant than anything pinball video games have ever offered.
You can try the game mechanics up close where you can actually pull the trigger and press the buttons. The lights and sounds make you feel as if you are actually standing in front of a table, and there have been more than one occasion where I tried to lean on the damn thing but I almost fell.
Sure, there are some small disappointments – only six of Zen Studios' Star Wars 19 tables have been adapted for this game and the game menus can be simplified to better fit the new VR format – but none of that matters anymore, as soon as the machine lights up and starts the game.
Star Wars Pinball VR contains "Fan Cave" – ​​a room full of Star Wars memorabilia, many of which unlock as rewards when playing. My only wish is to spend more time in this room, maybe in a multiplayer meeting or even watching a Star Wars movie, surrounded by posters and statues of my favorite characters.
None of this might look special, especially when compared to the Pistol Whip or Vader Immortal (two relatively ambitious virtual reality titles), but the beauty of Star Wars Pinball VR lies in its simplicity. The tables pulsate with moving ships and characters respond to your game in ways that real pinball tables can't, including mini-games where you'll meet Yoda and the Mandalorian in person.
New hope for virtual reality
These ways to extend real life is one area that I would like virtual reality to explore more, because there are some easy ways if developers want to take advantage of them. In the same direction as the VR pinball game machines, I would like to see a virtual arcade filled with different machines.
Sounds and lights in every arcade machine can take us back to the early days of gameplay, but this time, you don't have to wait in line to play the machine everyone loves. With multiplayer, you and your friend might be able to play side by side; They both fight for the high score at the same time.
Or imagine a Lego VR game where you can sit down and create what you want by providing an infinite number of parts in a variety of shapes and colors, or a tabletop game where you see the world from a perspective that can see the parts. You can make the dice roll by waving your sword or waving your wand to increase the immersion. You can do both with other VR players, as games take advantage of the growing popularity of virtual meeting spaces and virtual reality.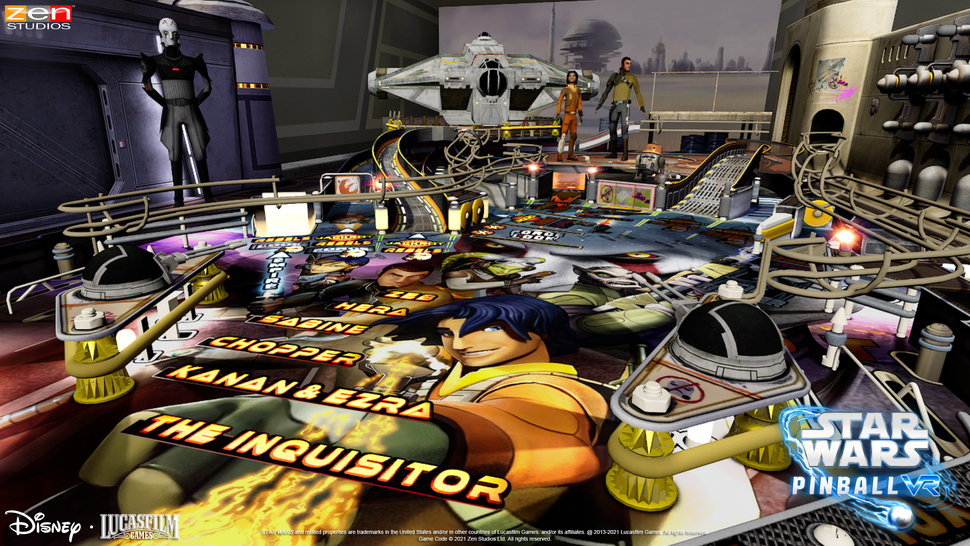 Even for people unfamiliar with virtual reality, these similar experiences are a good start. Everyone knows games like pinball and classic arcade games, and since you don't have to move, you don't have to worry about motion sickness.
Just because virtual reality is so new it shouldn't make developers feel that they have to do something crazy different from what already exists. Star Wars Pinball VR shows that there is a lot of potential to extract something good from real life, like a classic pinball machine, and make it really cool with the addition of a few virtual reality bells and whistles. Hope more developers will follow Zen Studios' lead.